1st Round Draft Order
Updated 3/19
1 TEXANS
2 PANTHERS
3 LIONS
4 BILLS
5 CHARGERS
6 COWBOYS
7 VIKINGS
8 CHIEFS
9 JAGUARS
10 BENGALS
11 COLTS
12 CARDINALS
13 SAINTS
14 TITANS
15 GIANTS
16 BROWNS
17 FALCOLNS
18 REDSKINS
19 BRONCOS
20 SEAHAWKS
21 *RAIDERS
22 JETS
23 RAIDERS
24 RAVENS
25 @SAINTS
26 EAGLES
27 49ERS
28 PACKERS
29 BEARS
30 STEELERS
31 RAMS
32 PATRIOTS

* Raiders acquired 21st pick from Bucs for coach Jon Gruden.
@ Saints acquired 25th pick from Dolphins for Ricky Williams.





This site will bring my perspective on the NFL Draft, the Jags needs, and potential prospects.

The Jaguars are in a rebuilding(rejuvenating)phase. They will have holes in many positions. They will be correcting their salary cap this year and next, while trying to stay competitive. Having a high draft pick (9) in this years draft will help.

In order for the team to restock their roster they need to change their drafting style. I believe in drafting the best available player. The Jags are known for drafting for need. This limits your draft pool. Instead of having numerous players to choose from you now only have players in a certain position.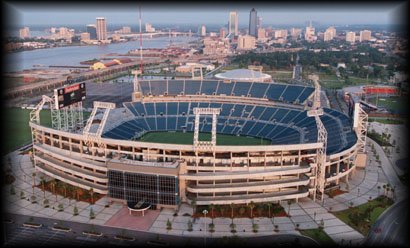 Home of the Jacksonville Jaguars.
Host of SUPERBOWL XXXIX





UPDATES
4/18 7-Round Jag Mock
4/18 Positional Rankings

4/18 3-Round Mock Draft
4/6 Team Needs
3/20 1st Round Order
Did Jason Craft show enough last year to replace CB Aaron Beasley?